Source ibtimes, 30 March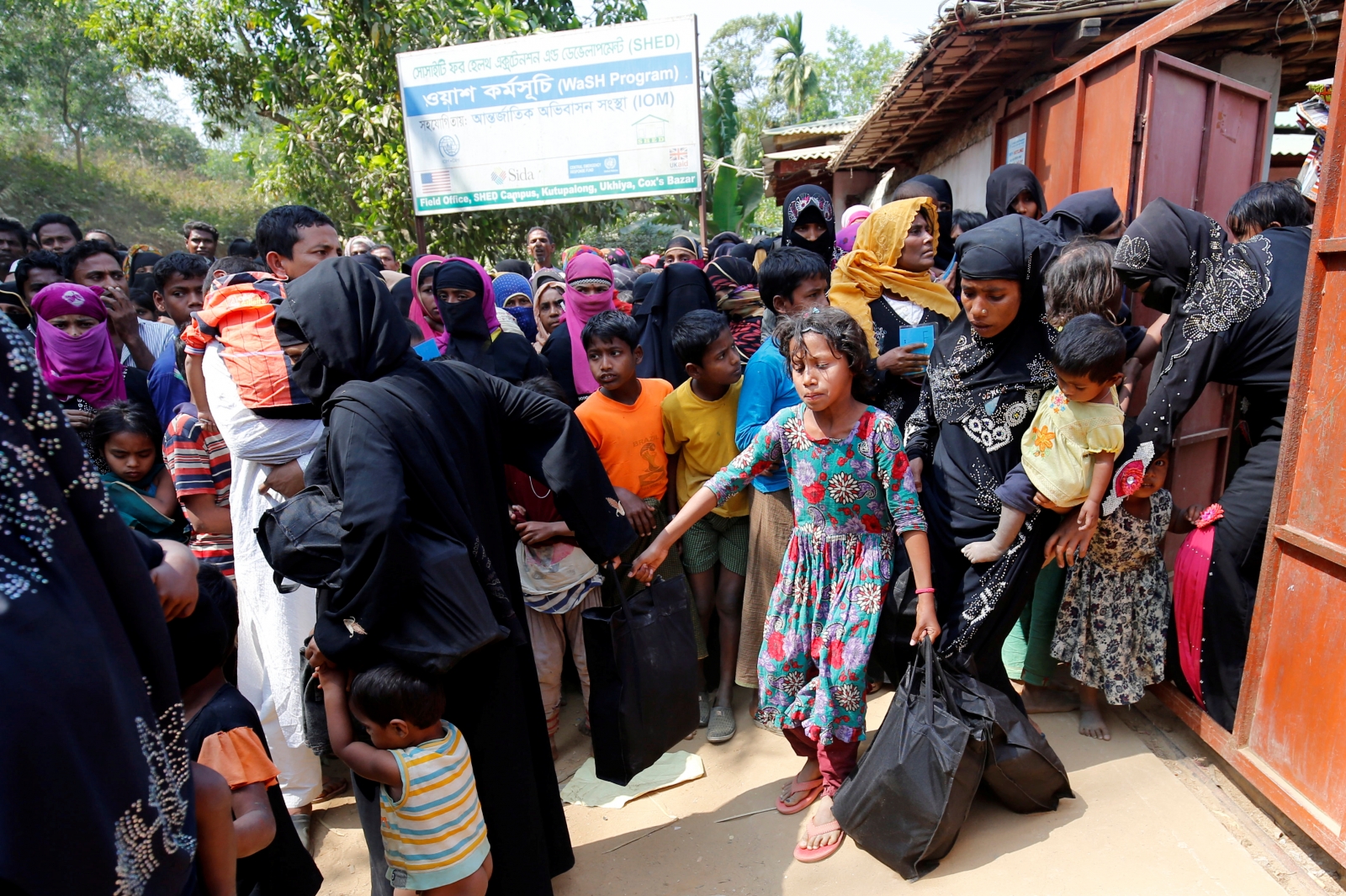 More than half of the refugees who died in detention camps in Malaysia are from Myanmar, including Rohingya Muslims (pictured) fleeing persecutionReuters
A total of 118 refugees and immigrants have died in Malaysian detention centres in the past two years, according to Suhakam, the country's government-funded National Human Rights Commission.
There were 83 deaths in 2015 and at least 35 in 2016, Reuters reports.
More than half of the dead are refugees from Myanmar, including Rohingya Muslims who fled the country to escape persecution at the hands of Myanmar's security forces.
Suhakam commissioner Jerald Joseph said the high number of deaths was "shocking" and highlighted the need for "an overhaul of the system." He described the living conditions in the detention centres he had visited as "appalling" and called for a criminal investigation into the deaths.
Joseph told Reuters that the deaths may have been caused by poor sanitation and food, physical abuse and lack of medical care.
Malaysia's deputy home minister Nur Jazlan Mohamed agreed that the living conditions were "not ideal" and said that the government is trying to improve the management and health and safety procedures at the centres. "The problem is we hit a budget brick wall," he told Reuters.
In interviews with detainees, Reuters reporters were told that people living in the centres are not given proper food, water or healthcare. "When we asked for medicines, we were beaten," said one Rohingya man who had been detained at the Lenggeng camp in southwest Malaysia.
Malaysia has experienced a surge in immigration from Myanmar in the past few years, as the Rohingya, a Muslim minority in predominantly Buddhist Myanmar, have fled their country to escape persecution.
Malaysian Prime Minister Najib Razak has criticised Myanmar's leader Aung San Suu Kyi for failing to prevent the mass killings and gang rapes carried out by Myanmar's military. He has called for foreign intervention to halt the "genocide" in the southeast Asian nation.
When asked about the deaths of Myanmar nationals in Malaysian detention centres, a spokesperson for Suu Kyi said the government "hadn't heard about these cases."
"A lot of Bengali people in Malaysia say they come from Myanmar to get [United Nations High Commissioner for Refugees] UNHCR cards," he added, using the derogatory term 'Bengali' to describe Rohingya people living in Myanmar.